Massage
Connecticut's Ultimate Fitness Community
Massage
Sports & Restorative Massage
Our in-house licensed massage therapist offers 60 and 90-minute sports and restorative massages to CrossFit Bethany members and non-members. Whether you need some muscle stress and tension relief or deep tissue work and stretching, Alicia has several techniques that will ease your body and help you work through your problem areas. At her core, Alicia is a CrossFit athlete whose passion is to help others with muscle recovery and injury prevention.
Our focus has always been on the safety and long-term health of our clients. We encourage all our athletes to stretch A LOT, attend our Mobility classes, participate in our Yogalates program, and schedule regular massages with Alicia as a balanced approach to fitness and well-being longevity.
Appointments & Pricing
Massages with Alicia are conducted in our "Zen Room" (a private and relaxing space created specifically for massage). Alicia is available Tuesdays through Sundays by appointment only.
$80 sixty-minute massage
$120 ninety-minute massage
Gift Cards Now Available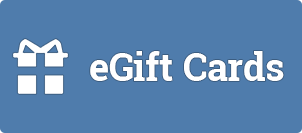 JOIN OUR FITNESS COMMUNITY
Flexible membership packages to suit all levels of training to help achieve your fitness goals